Hotel Info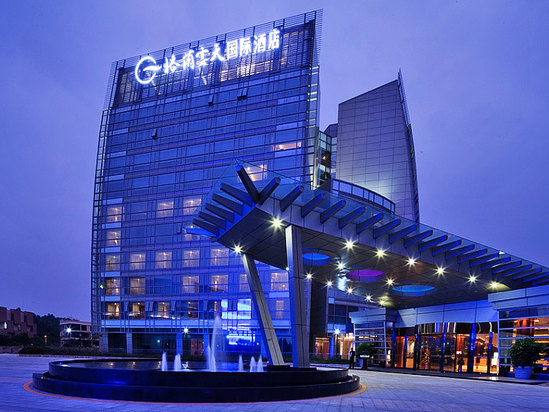 Grand Skylight International Hotel Shenzhen Guanlan Avenue
is located in Guanlan South Road, Guanlan Avenue, Longhua New District, adjacent to Guanlan Lake Golf Club, Guanlan Print Village, Shanshui Pastoral Tourism Cultural Park.
Grand Hotel is a high-star conference and resort hotel invested and managed by Shenzhen Grand Skylight Hotel Management Co., Ltd. It is designed by the famous KKS Japan Tourism and Planning Agency. It blooms like a lotus flower, showing its extraordinary beauty.
The hotel has all kinds of guest rooms, with a total meeting area of more than 1,700 square meters. The banquet hall and meeting room are square and pillarless.
Golf, tennis court, swimming pool, KTV, sauna, table tennis room, gym, etc. are all available, which is the best choice for business and leisure.